AIB Fellow - Jonathan Doh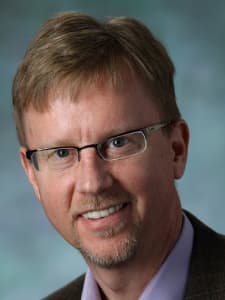 Jonathan Doh is Rammrath Chair in International Business, Faculty Director of the Center for Global Leadership, and Professor of Management at the Villanova School of Business. He teaches and does research at the intersection of international business, strategic management, and corporate responsibility. He has been a visiting professor at numerous universities in Europe and Asia, and is an occasional executive faculty member at the Wharton School. Previously, he was on the faculty of American and Georgetown Universities and a trade official with the U.S. Department of Commerce, with responsibilities related to NAFTA.
Jonathan has published in more than 70 refereed articles, 35 chapters, a dozen teaching cases, and eight books. Recent articles appear in AMR, AMP, AMLE, BEQ, JIBS, JOM, JMS, MISQ, OS, and SMJ. His books include Globalization and NGOs (with Hildy Teegen, Praeger, 2003), Handbook on Responsible Leadership and Governance in Global Business (with Steve Stumpf, Elgar, 2005), Multinationals and Development (with Alan Rugman, Yale University Press, 2007), NGOs and Corporations: Conflict and Collaboration (with Michael Yaziji, Cambridge University Press, 2009), Aligning for Advantage: Competitive: Strategies for the Political and Social Arenas (with Thomas Lawton and Tazeeb Rajwani, Oxford University Press, 2014), and International Management: Culture, Strategy, and Behavior (with Fred Luthans, McGraw-Hill/Irwin, 2015).
He has presented more than 80 papers at international conferences, and served AOM, AIB, and SMS in numerous capacities, including Chair of AOM's Organizations and the Natural Environment Division, beginning in 2015. He has served as Associate Editor and Special Issue Editor several journals, including JIBS, and is currently Editor- in-Chief of Journal of World Business. He was ranked the 12th most prolific international business scholar for the period 2001-2009 (Lahiri & Kumar, 2012) and his cases, simulations, and articles are used at leading business schools. He holds a Ph.D. in strategic and international management from George Washington University.
Last Updated: April 2015