AIB Fellow - Lorraine Eden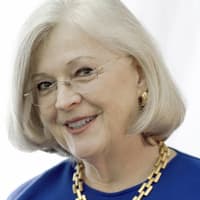 Lorraine Eden holds the Gina and Anthony Bahr '91 Professorship in Business in the Department of Management at Texas A&M University, where she teaches courses on Transfer Pricing, Multinational Enterprises and the Economics of International Business. Dr. Eden has a PhD with Distinction in Economics from Dalhousie University in Halifax, Canada. She has been a Fulbright Scholar and a Pew Fellow, and was the inaugural holder in 2011 of the John H. Dunning Visiting Professorship at the University of Reading. Her research interests are transfer pricing, MNE-state relations, and MNE strategies. She has 150+ publications including six books and 60+ articles in journals such as Academy of Management Journal, Academy of Management Review, Canadian Journal of Economics, Journal of International Business Studies, and Organization Science.
Dr. Eden has been actively involved in the Academy of International Business for many years. She was a track chair at the 1998 Vienna AIB meetings. She was AIB Vice President (2000-2002) and Program Chair of the 2002 Puerto Rico meetings on "Geography and International Business". At the November 2001 meetings in Sydney, she founded WAIB (Women in the Academy of International Business), now with 800+ members worldwide. She worked with Temple University to establish the AIB Best Paper Award, first given at the 2002 meetings. In 2004, she was elected a Fellow of the Academy of International Business. As an AIB Fellow, she has served on a variety of Fellows committees including co-chairing the 2006-2007 committee on constitutional changes. She also chaired the 2010-2011 AIB presidential committee that developed the Code of Ethics for the AIB Leadership and served on the journals committee. In 2012, she received the AIB President's Award for her contributions to AIB and the field of international business.
Dr. Eden also has many years of experience as an editor of the Journal of International Business Studies, starting as a guest editor (2000-2001). She was a JIBS departmental editor (2003-2006), JIBS editor-in-chief elect (2007), JIBS editor-in-chief (2008-2010), and JIBS consulting editor (2013-present). In 2007, she oversaw and implemented the journal's move to Scholar One, developed a set of journal policies, and wrote the JIBS Code of Ethics. During her term as JIBS editor-in-chief, she wrote nearly two dozen JIBS editorials, chaired several JIBS Paper Development Workshops, introduced the JIBS Best Reviewer Awards, and celebrated the 40th anniversary of the journal. Dr. Eden has also been active in the Academy of Management where she is best known for her work on AOM's The Ethicist Blog, which she developed and coordinated, writing multiple blog posts on research ethics (2011-2014).
She is married to Charles Hermann. They have three adult children and three grandchildren.
Last Updated: December 2015