AIB Fellow - Anne-Wil Harzing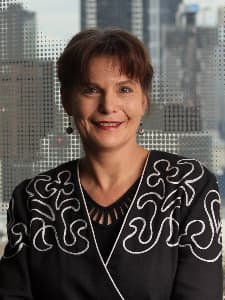 Anne-Wil is Professor of International Management at Middlesex University London, and a visiting Professor at Tilburg University, the Netherlands. Immediately prior to joining Middlesex, she was at the University of Melbourne, Australia as Director of the PhD program and Associate Dean Research. Anne-Wil's research interests include international HRM, HQ-subsidiary relationships, the role of language in international business, the international research process, as well as the quality and impact of academic research.
In these fields, she has published more than 80 refereed journal articles and several books, including a best-selling textbook in IHRM, now in its 5th edition. More than a dozen of her articles have won research awards or distinctions. As of March 2018, Anne-Wil's publications have been cited more than 6,000 times in journals listed in the Social Science Citation Index and more than 14,000 times in Google Scholar for a h-index of 55. Since 2007 Anne-Wil has also been listed in the top 1% most cited academics in Economics & Business worldwide.
Anne-Wil is or has been on the editorial board of 16 journals, including most IB journals and a range of HRM and general management journals. Since 1999 Anne-Wil maintains an extensive website with online papers and resources about her areas of research, resources to assist with academic publishing and the assessment of research and journal quality, as well as free software to conduct citation analysis - Publish or Perish - which is used by over half a million academics, librarians, students, industry researchers, government departments, and consultants. She also has a very active blog, posting mainly in the following areas: Academia Behind the Scenes, Academic Etiquette, Research Focus, and Publish or Perish tips.
In addition, Anne-Wil is one of the founding members of CYGNA, a network of more than 100 female scholars. The main objective of the group is to promote interaction among female academics based in the London area and to provide a forum for learning, support, and networking. CYGNA is organizing events that take place every two months at a London-based university. Anne-Wil is also active on social media, sharing resources on LinkedIn and tweeting as @AWHarzing about international business, bibliometrics and gender in academia.
Last Updated: March 2018