AIB Fellow - Anne Tsui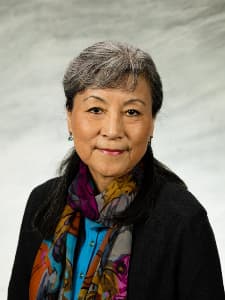 Anne S. Tsui is Emerita Motorola Professor of International Management at the Arizona State University. She is currently Adjunct Distinguished Professor at the University of Notre Dame, Visiting Distinguished Professor of Management at Peking University, Fudan University and Shanghai Jiao Tong University. Previously, she was founding head of the management department at the Hong Kong University of Science and Technology, faculty at the University of California, Irvine, Duke University, and Arizona State University. She is the 67th President of the Academy of Management and elected Fellow of AOM since 1997, and served as the 14th Editor of the top ranked Academy of Management Journal from 1996 to 1999. She was the Founding President of the International Association for Chinese Management Research, and Founding Editor-in-Chief of Management and Organization Review from 2004 to 2013, a journal dedicated to research in China and other emerging economies. Anne has devoted most of her professional career in doctoral education, served as Director of PhD program at UCI, HKUST and ASU. Since 1995, she has devoted much of her professional work in introducing and developing international standard research in Chinese business schools.
Her research interests include leadership effectiveness, demographic diversity, employment relationship, executive leadership, guanxi networks, and Chinese management research. Her current passion is the topic of "responsible science". As one of the top 100 most cited management authors, her research has won best paper awards from the leading management journals, including the AMJ, ASQ, and JOM. She was the recipient of the Center for Creative Leadership Applied Leadership Research Award, the University of Minnesota (alumni) Outstanding Achievement Award, and the Academy of Management Lifetime Distinguished Service Contribution Award.
Dr. Tsui received her BA in Psychology from the University of Minnesota, Duluth; MA in Industrial Relations from the University of Minnesota, Minneapolis; PhD in Management from the University of California, Los Angeles, and an Honorary Doctorate in Economics from the University of St. Gallen.
Last Updated: March 2016