AIB Fellow - Raj Aggarwal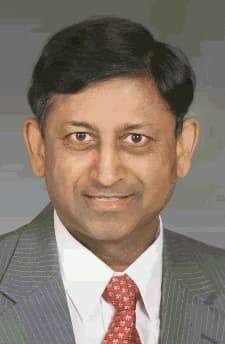 Raj Aggarwal is currently a visiting research scholar/advisor at the Federal Reserve Bank of Cleveland. He is the Frank C. Sullivan Emeritus Professor of International Business and Finance and former Dean of the College of Business Administration at the University of Akron. In the past he has held the Firestone Chair in Finance at Kent State University and the Mellen Chair in Finance at John Carroll University. In addition, he has taught at the University of Toledo, Seton Hall University, the University of South Carolina, the International University of Japan, the University of Michigan, and Harvard University. He attended the Indian Institute of Technology, Kent State University, and the University of Chicago. has an undergraduate degree in Industrial Engineering, an MBA in Operations Management, and a doctorate in Corporate Finance and International Business. He also holds the professional designation of a Chartered Financial Analyst (CFA).
He is the author of a dozen books and over a hundred scholarly papers. His publications have received over 5000 citations with an h-index of 36 and an I-10 index of over a 100 (Google Scholar). He is the editor of the Journal of Teaching International Business and has been the finance area editor for the Journal of International Business Studies, an Associate Editor for Management International Review, International Business Review, European Journal of Finance, and the editor of Financial Practice and Education. He is or has been an elected President or Vice President of professional and academic organizations such as the Eastern Finance Association, Financial Management Association, the Academy of International Business, and Financial Executives International. He has been a Senior Fulbright Research Scholar in Southeast Asia, and has received many teaching and research honors including a distinguished scholar award, the distinguished faculty award, and a Larosiere best essay in global finance award.
He has lived and worked in India, Ireland, Japan, Australia, Singapore, and Sweden and has been a consultant to the UN and the World Bank, US government agencies (SEC and OCC), and government ministries overseas, and to the boards and senior managements of Fortune 100 and other businesses. He has served as a judge for the Industry Week 100 globally best managed companies, for the Tech-Know Awards for the best internet companies, and for the E&Y Entrepreneur of the Year Awards. He is or has been a member of the board at Ancora Securities and Mutual Funds, KSO Inc, Manco Inc. (Duck, Loctite, and Lepage brands), BPM Forum, Fifth Third Maxxus Mutual Funds, Flood Inc. (CWF brand), Alchem Inc., Gooey.com Inc., and non-profits such as Goodwill Industries, Ideastream (public TV and Radio), Hawken School, Financial Executives Research Foundation, and the Cleveland Council of World Affairs. He is a graduate of Leadership Cleveland.
Last Updated: June 2016