AIB Fellow - Pervez N. Ghauri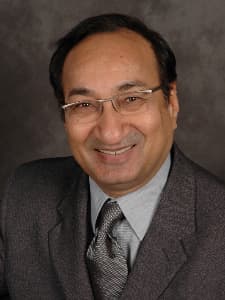 Pervez Ghauri completed his PhD at Uppsala University in Sweden where he also taught for several years. After Uppsala, he worked as associate Dean for Oslo Business School (later merged with Norwegian School of Management), Oslo, Norway where he developed an International MBA programme. In 1993 he joined University of Groningen, Netherlands as Professor and later served as Dean during the period 1997–2000. In 2001 he joined Manchester Business School, University of Manchester, as Professor of International Business where he developed a Centre for International Business Studies and an MSc in International Business. At present he is Professor of International Business at King's College London, UK where he is head of International Business, Strategy and Comparative Management. He is Visiting Professor at University of Vaasa, Finland and British Hispanic Foundation's "Queen Victoria Eugenia" Chair at Complutense University in Madrid, Spain.
He served as Vice President for Academy of International Business from 2008–2010. He is Fellow of Academy of International Business (AIB) and of European International Business Academy (EIBA). Recently, he was awarded an honorary Doctorate by Turku School of Economics and Management, University of Turku, Finland.
Pervez has published more than 30 books and numerous articles in journals such as; Journal of International Business Studies, Journal of World Business, Management International Review, British Journal of Management, Journal of Business Research, Industrial Marketing Management, European Journal of Marketing and International Marketing Review. He consults and offers training programmes to a number of organisations such as; BP, Airbus Industries and Ericsson. He is the founding Editor in Chief for International Business Review, the official journal of EIBA, and was Editor (Europe) for Journal of World Business for the years 2007–2014. He is also series editor for the book series International Business & Management.
Last Updated: April 2015