AIB Fellow - Geoffrey Jones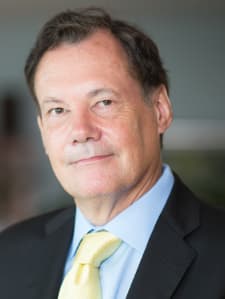 Geoffrey Jones is the Isidor Straus Professor of Business History and Faculty Chair of the Business History Initiative at the Harvard Business School. Professor Jones earned his B.A. and Ph.D degrees in History at Cambridge University, and holds an honorary Doctorate in Economics and Business Administration from Copenhagen Business School and an honorary Ph.D degree from the University of Helsinki. He held faculty positions at Cambridge University, the London School of Economics and Reading University in Great Britain, and Erasmus University in the Netherlands, before joining the Harvard Business School (HBS) faculty in 2002.
Professor Jones's current research and teaching focus on the history of globalization, the multinational enterprise, and green entrepreneurship. Among his books on these themes are British Multinational Banking 1830-1990 (1993), Merchants to Multinationals (2000), Renewing Unilever (2005), Multinationals and Global Capitalism: From the Nineteenth to the Twenty-First Century (2005), Beauty Imagined. A History of the Global Beauty Industry (2010). His most recent book is Entrepreneurship and Multinationals. Global Business and the Making of the Modern World (2013). He is currently completing a book on the history of green entrepreneurship worldwide called Profits and Sustainability. Professor Jones is the co-author with Tarun Khanna of "Bringing History (Back) into International Business" published in JIBS in 2006, which makes the case for integrating historical research into the research agenda of International Business. He has published extensively in journals such as Economic History Review, Business History Review, and The World Economy.
Professor Jones has developed a 28-session MBA course at HBS on the role of entrepreneurship in the global economy between the nineteenth century and the present day. It includes many cases set in Africa, Asia and Latin America, and deals extensively with the issue of the responsibility of business. He has been President of the Business History Conference of the United States, the European Business History Association, and the Association of Business History in Great Britain, and is co-editor of the journal Business History Review. Professor Jones is on the Editorial Advisory Board of The Multinational Business Review.
Last Updated: December 2014