AIB Fellow - Shige Makino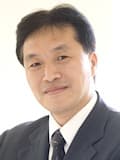 Shige Makino is Professor of Management at the Faculty of Business Administration, the Chinese University of Hong Kong and the Chairman of the Department of Management. He has LLB and MBA degrees from Keio University, and PhD from the Richard Ivey School of Business, University of Western Ontario.

Shige's current research focuses on strategies and performance of multinational corporations. He is especially interested in exploring non-economic based motivations on economic activities and their performance consequences in international business. His research has appeared in such journals as Academy of Management Journal, Journal of International Business Studies, Journal of Management Studies, Organization Science, and Strategic Management Journal, among others.

Shige is the President of the Association of Japanese Business Studies and has been serving as an editorial and advisory board member in a number of local and international journals. He has received several major research awards, including the Samsung Distinguished Paper Award (2008) in the Academy of Management, the Best Paper Award (2004 & 2006) in Asia Academy of Management, the Eldridge Haynes Prize for the Most Promising Scholar(s) (2002) in Academy of International Business, theBarry M. Richman Best Dissertation Award (finalist, 1996) in Academy of Management, and the Best Canadian PhD Dissertation Award in Administrative Sciences (finalist, 1996) in the Administrative Sciences Association of Canada. In 2005, he was ranked by a journal among top 15 most prolific international strategic management researchers worldwide. He also received many research and teaching awards at the Chinese University of Hong Kong, including the Vice Chancellor's Exemplary Teaching Award (the University's top teaching award), the Young Researcher Award, and the Research Excellence Award (the University's top research award).
Last Updated: July 2009