AIB Fellow - Lilac Nachum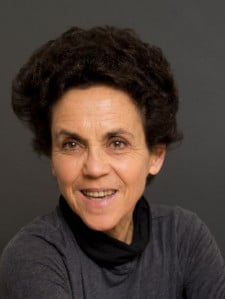 Lilac Nachum is a Professor of International Business at Baruch College, City University of New York. Prior to position, she was a Senior Research Fellow at Cambridge University UK. Earlier, she held a senior position in the United Nations. In conjunction with these positions she has held visiting positions in business schools around the world, many of which are the leading schools in their countries, including China Sun-Yat-sen University, India School of Business, Lagos Business School, South Africa Gordon Institute of Business Science, University of Kigali, St. Petersburg State University, among others.
Her areas of interest are globalization and the strategic management of Multinational Corporations, topics she has been teaching, consulting and publishing on extensively for three decades. Her current research interests include global supply chains and value creation in a global world, emerging market MNEs, Africa firms, and the relationship between firms, society and governments as they shape the international strategies of firms. Her research in these areas and others have appeared in the Academy of Management Journal, Strategic Management Journal, Management Science and the Journal of International Business Studies, among others, and has been awarded several recognitions, most recently the AIB 2017 Best Paper Award of the Research Method Division. She has served on the editorial boards of the leading journals in strategy and international business.
She consulted with national and international organizations, including the United Nations, the UAE, the European Union, the Government of Turkey, and served as Expert Witness on a number of legal cases related to cross-border issues, including Federal and International court appearance. She also led a global consulting project for Deloitte Tohmatsu Consulting. She is a frequent commentator on globalization and global companies and have been cited on these issues by various media outlets, including CNBC, FOX Business, CNN, Forbes, FT, India Economic Times, among others.
Last Updated: May 2019