AIB Fellow - Chuck Chun-Yau Kwok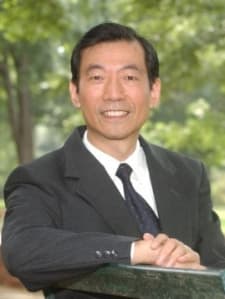 Professor Kwok is Distinguished Business Partnership Foundation Fellow and Professor of International Business at the University of South Carolina. He received a Ph.D. degree with a major in International Business from the University of Texas at Austin. His research concentrates on international finance and international business education. He is one of the pioneers conducting interdisciplinary research on how national culture influences various financial practices around the world. He has published over seventy refereed journal articles as well as five books and monographs. His articles appear in journals such as Journal of International Business Studies, Academy of Management Journal, Review of Finance, Journal of Corporate Finance, Journal of Banking and Finance, Journal of Business Ethics and so forth. He is a frequent contributing author to the Journal of International Business Studies. His academic papers have received a number of awards, including the Moskowitz Prize, given by the Center for Responsible Business, University of California at Berkeley.
Professor Kwok is the President-Elect of the Academy of International Business. He was the AIB Vice President-Administration in 1995-1996. In 2017, he was elected a Fellow of AIB. He has served on eight journal editorial boards and has been a member of the editorial board of Journal of International Business Studies under different editors-in-chief. Besides teaching at the University of South Carolina, he has been consistently invited as a visiting professor at universities around the world. Through the years, he has received numerous teaching awards from different universities in the U.S., Europe and Asia. Besides teaching regular full-time business students, he also conducts seminars for multinational corporations such as Verizon, Westinghouse, International Paper Corporation, Sonoco, Milliken, Flour and so forth. He was interviewed by the National Public Radio ("All Things Considered" program), China's CCTV (national TV channel of China), and WIS-TV on Newswatch program.
Last Updated: April 2017