AIB Fellow - Cristina B. Gibson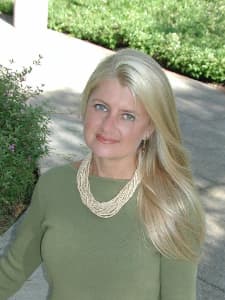 Cristina B. Gibson is the Dean's Distinguished Professor of Management at the Graziadio Business School at Pepperdine University. Previously, she was the Woodside Endowed Chair in Leadership and Management at the University of Western Australia School of Business. Her expertise is at the nexus of organizational science, international management, and cross-cultural psychology. She is the one of the world's preeminent scholar on global collaboration, multicultural teams, and technological connectivity. Her work develops and tests theories and practical techniques for the shared use of information and knowledge, expanding social cognitive theories to the group level, and incorporating context. She has dispelled conventional assumptions that collaborative phenomena operate the same way across contexts, identifying intercultural variations, impacts of geographical dispersion, and technology factors that are important in gaining a full understanding of how to increase the effectiveness of collaborations.
Cristina's research has appeared in 75 publications, including in prestigious journals such as Journal of International Business Studies, Administrative Science Quarterly, Academy of Management Review, Academy of Management Journal, and Journal of Applied Psychology. She is among the top 1% in the world in terms of impact in the fields of Economic and Business based on citation counts between 2004-2016 and she has received over $5.5 million dollars in external funding for her research from granting institutions such as the Australian Research Council and U.S. National Science Foundation. In 2016, she and her colleagues were awarded the Academy of International Business Paper of the Decade Award. She is also the recipient of the Chancellor's Award for Innovation and Impact in Research, and a Fellow of the Society of Industrial Organizational Psychology and the Academy of International Business.
Cristina's work has informed organizational policy, structure, training and development agendas improving operational efficiency, innovation, resource allocation, and well-being, in non-profits, entrepreneurial firms, and large multinationals such as General Electric, Johnson & Johnson, Qantas and Westpac, across over 20 countries.
Last Updated: February 2019