AIB Fellow - Mary Yoko Brannen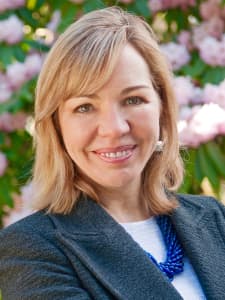 Mary Yoko Brannen is the Jarislowsky East Asia (Japan) Chair of Cross-Cultural Management, Professor of International Business, at the University of Victoria (BC, Canada), and currently Visiting Professor at Stanford University at the Work, Technology and Organization Group at the Huang School of Engineering. She served as Deputy Editor of the Journal of International Business Studies for two terms (20011-2016). She received her M.B.A. with emphasis in International Business and Ph.D. in Organizational Behavior with a minor in Cultural Anthropology from the University of Massachusetts at Amherst, and a B.A. in Comparative Literature from the University of California at Berkeley. She has taught at the Ross School of Business at the University of Michigan, Smith College, San Jose State University and Stanford University in the United States; INSEAD in France, Keio Business School in Tokyo, Japan, and Fudan University in China.
Professor Brannen's expertise in multinational affairs is evident in her research, consulting, teaching, and personal background. Born and raised in Japan, having studied in France and Spain, and having worked as a cross-cultural consultant for over 30 years to various Fortune 100 companies, she brings a multi-faceted, deep knowledge of today's complex cultural business environment. As a researcher, she is internationally recognized as an expert in cross-cultural management, ethnomethodology and qualitative studies of complex cultural organizational phenomena. Professor Brannen's current research projects include a book manuscript entitled "Language Strategies for Global Organizations", and ongoing research on knowledge sharing and the role of bicultural boundary spanners in global organizational contexts. Professor Brannen's consulting specialty is in helping multinational firms realize their global strategic initiatives by aligning, integrating and deploying critical organizational resources. Dr. Brannen is bilingual in Japanese and English, competent in French and Spanish, and has a working knowledge of Mandarin. Her non-academic interests include, horseback riding (dressage), skiing, Japanese calligraphy, meditation and Zen Buddhism.
Last Updated: March 2016